Nutrition is the MISSING PIECE of your Recovery Program!
What you eat feeds your BRAIN, not just your body! Anything you're struggling with can be made better with proper nutrition.
In this easy to follow program, you are given unlimited food choices including organic meat, eggs, veggies, fruits, healthy fats, grains and even dairy, if tolerable.   The "off limits" food is not food. It's what I call "fake food". This is not a restrictive eating plan because you can eat any food that is real food!
Definitions: 
Fake Food: Processed Foods / Added Sugar / Artificial Sweetener / Alcohol
Real Food: Everything else!
 Your taste buds will change over this 30 day plan and you will no longer enjoy the fake food that used to tempt you! Once you experience how good you can feel, you'll never go back!
What's included in the Eat Real Food Program?
Digestion and Gut Health

Blood Sugar Regulation for Craving Control 

Label Reading 

Fueling your Body AND your Brain

Amino Acid Therapy for Mood and Craving Control
Meal Planning Template tips 

to help you put together simple, healthy meals in record time.

Delicious, Nutritious Recipe eGuide

 for breakfast, lunch, dinner and side-dishes

Grocery Shopping Guide

 to help you easily navigate healthy food choices at the store

Members-Only Private FB Support Group 

so you can get extra tips, accountability, and motivation

Daily Coaching Support 

in the private group to help you succeed with each action step and overcome any challenges along the way. 

Optional Food-Mood Tracking Journals
Weekly Prizes for Participation
WEEKLY TOPIC SUMMARY
W1: Planning for Success
Clean out the pantry and fridge, rid your kitchen of toxins, learn how to
meal plan and prep!

W2: How to Eat for Blood Sugar Regulation and Craving Control
Learn how much protein, healthy fat and fiber are necessary for craving control and fat loss, understand the Glycemic index and load!

W3: Importance of Gut Health and Digestion
Why gut health is important for optimal physical (and mental) well being!

W4:  Amino Acids and Supplementation 
How to use targeted amino acids to stop cravings and improve your mood! Supplement suggestions for digestion, stress, blood sugar handling and more

W5: Putting it all Together!
By the end of this course, you will have all the tools you need to maintain a balanced brain and healthy body for life!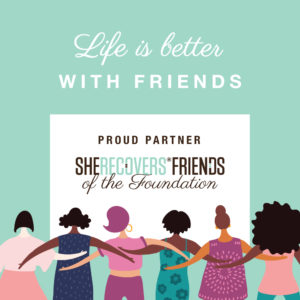 I am a proud partner of She Recovers ® Friends of the Foundation.
For each program purchased I will donate 5% to this amazing organization that helps empower women to recover from behavioral health issues and other life challenges. More information about She Recovers ® and their Intentions and Guiding Principles can be found HERE.